We are closing the achievement gap in graduation rates—and we're the sole source who can do it.
We are on a mission to improve student achievement across the country. Research has proven it, and common sense tells us it's true: Student achievement is inextricably linked to attendance. Independently verified data from 21 diverse school districts over seven consecutive years proves that The Achievement Initiative is directly impacting student outcomes and closing the achievement gap. No other company can show the same results.
The Achievement Initiative is an all-encompassing suite of positive messaging campaigns that begin with our patented, award-winning Attention2Attendance foundation program. The initiatives are targeted, action-based solutions that educate and communicate to parents, students and district staff about why attendance is so crucial for success. With timely data, rigorous execution and positive messaging, each piece of The Achievement Initiative puzzle helps districts strategically inform and engage with parents around the lifelong habit of showing up.
Together, we're creating a culture of achievement starting with a culture of showing up.
JOIN THE MOVEMENT.

Schedule a demo today!
Close the Gap PROVEN RESULTS Continuous Improvement

Patented Process DATA SECURITY Made in America

Service Teams IMPLEMENTATION User training

Revenue Positive DASHBOARD Reports & Analysis
Get Started Now
Success Stories
SMMUSD HDQRTRS — Attendance improved drastically in the district last year but Ed Board members still want to see more kids in class. District officials say that the implementation of a new attendance tracking system, Attention2Attendance, is a large part of that success.
Latest Videos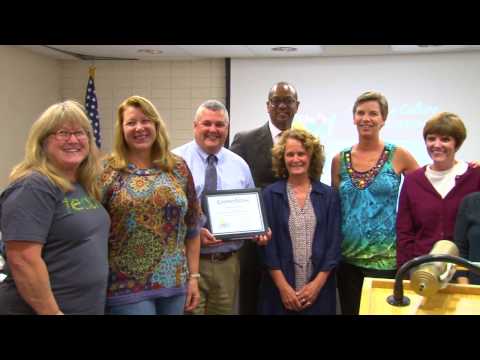 A2A Recognition Awards Video: Campbell Union School District
50%

Reduction in Chronic Absenteeism

27%

Reduction in Truancy

30%

Reduction in Excessive Excused Absences

54%

Overall saveRATE
The Campaigns
Attention2Attendance
The foundation program
Early warning system
Increase learning time
Brand, Message & Recognition
Research-based communications
Positive press
Board awards ceremony
Dashboard & Reporting
Actionable data
Analysis, strategies and security
Additional subgroup (LCAP) reports
Customer Service
Implementation, training and intervention teams
Account manager, data analysts and IT dev. teams
Dedicated Help Desk (a live person!)
Chronic Letter
Communicate early with parents
Provide actual number of absences
Explain the impact of absenteeism
Tardy Interventions
Minimize class interruptions
Increase awareness
Standardize practices
Excused Absence Conferencing
Increase parent engagement
Strengthen school-family connection
Reduce truancy rates
K-3 Focus
Early elementary years focus
Dropout prevention
Early behavioral development
College Readiness
Strategies for student success
Increase student engagement
Connect families with resources
Transition Years Focus
Prevent student disengagement
Support student outcomes
Strategies for student success
Tipping Point Focus
Early intervention
At-risk student focus
Prevent chronic absenteeism
Excellent Attendance Focus
Positive recognition
Achievement medals or wristbands
Support student engagement
K-5 Summer Slide
Maintaining academic skills
Focus on summer months
Parent and student strategies
Testing
Maximize learning time
Increase awareness
Raise academic achievement