Together, we're creating a culture of achievement starting with a culture of showing up.
Award-winning Software & Service

WATCH VIDEO - District highlighted in local news for using A2A

We are on a mission to improve student achievement across the country. Research has proven it, common sense tells us it's true: student achievement is inextricably linked to attendance. Over a three year period, our clients have reduced Chronic Absenteeism by 50%, Truancy by 27% and Excessive Excused Absences by 30%. That's recapturing a huge amount of invaluable learning time. With over two million students in our program, we can show how we're directly impacting student outcomes and closing the achievement gap.

Attention2Attendance is the foundation of the Achievement Initiative.
The Achievement Initiative is an all-encompassing suite positive messaging campaigns which begins with the award-winning Attention2Attendance® program. Using your school district's attendance and conferencing data to establish a baseline, we can pinpoint exactly which initiative(s) will have the biggest impacton student achievement. Like the puzzle, we find which piece fits best and customize your attendance improvement strategy.

Join the movement.
Increase parent communication

Recover learning time

Improve graduation rates

Close the achievement gap
Get Started Now
Success Stories
SMMUSD HDQRTRS — Attendance improved drastically in the district last year but Ed Board members still want to see more kids in class. District officials say that the implementation of a new attendance tracking system, Attention2Attendance, is a large part of that success.
Latest Videos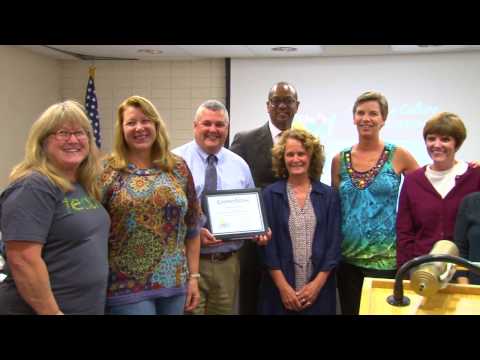 A2A Recognition Awards Video: Campbell Union School District
50%

Reduction in Chronic Absenteeism

27%

Reduction in Truancy

30%

Reduction in Excessive Excused Absences

54%

Overall saveRATE
The Achievement Initiative (SM)
A2A (SM) Base Program
Early warning system
At-risk student focus
Increase learning time
Data Reports & Reporting
Actionable data
Analysis, strategies and security
Additional subgroup (LCAP) reports
Brand, Message & Recognition
Communication campaigns
Board award ceremony
Positive press
Tardy Interventions
Minimize class interruptions
Increase awareness
Standardize practices
Excused Absence Conferencing
Increase parent engagement
Strengthen school-family connection
Reduce truancy rates
Tipping Point Focus
Early intervention
At-risk student focus
Prevent chronic absenteeism
K-3 Focus
Early elementary years focus
Dropout prevention
Early behavioral development
College & Career Readiness
Strategies for student success
Increase student engagement
Connect families with resources
Transition Years Focus
Prevent student disengagement
Support student outcomes
Strategies for student success
Excellent Attendance Focus
Positive Recognition
Achievement Medals
Support student engagement